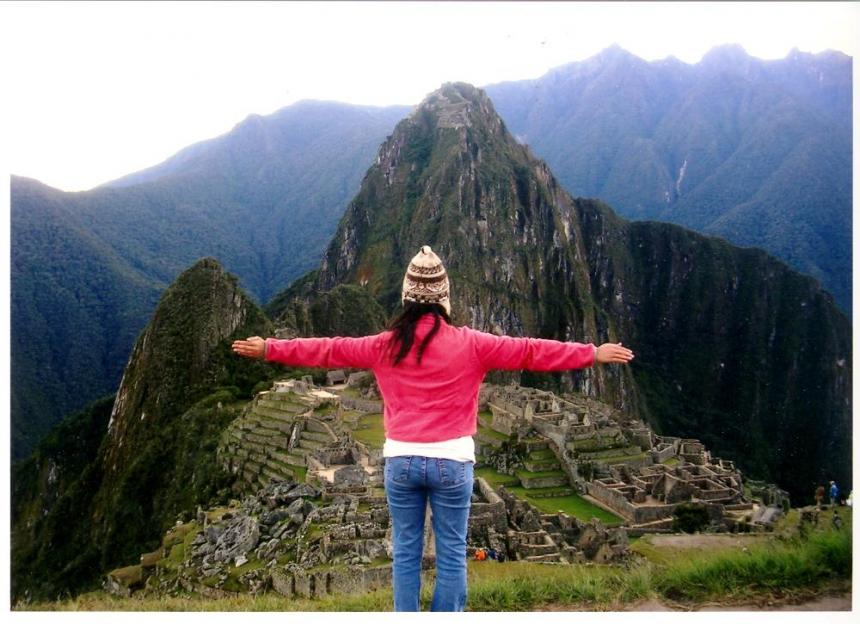 Tinker Foundation-LACSI Graduate Field Research Award Competition
NEW Deadline: Monday, May 3, 2021, 5:00 PM 
The University of Georgia Latin American and Caribbean Studies Institute (LACSI) is pleased to announce its 2021 Tinker Foundation-LACSI Graduate Field Research Award Competition, with modifications associated with the pandemic and travel restrictions.
Travel awards are granted to highly qualified University of Georgia graduate students from any discipline, interested in conducting preliminary graduate field research in the Spanish or Portuguese-speaking Latin American and Caribbean region (excluding Puerto Rico) during 2021. All masters or doctoral students with an interest in carrying out graduate research in Latin America are encouraged to apply. The vast majority of awards are provided to students who are in the first or second year of their programs. The Tinker Foundation specifically states that these awards offer students the opportunity to: acquire a comprehensive knowledge of language, terrain, and culture; familiarize them with information sources relevant to their studies; conduct pilot studies and preliminary investigations that will inform their dissertation proposals; and develop contacts with scholars and institutions in their fields of study. The deadline for submission of all application elements is 5:00 PM Monday, May 3, 2021. Award recipients will be notified during the week of May 10 -14, 2021.
Go to the UGA OGE studyaway platform link below for more details and to submit your application documents:
Please note, while it is not required, preference is given to applicants who have applied for the LACSI Graduate Certificate.  Visit the LACSI Graduate Certificate website for more information.  The fillable .pdf is found on the LACSI site.  Awards may be used for international airfare and applicants are encouraged to also include an itemized budget for in-country travel.  This may include, for example:  lodging, associated country entry/exit fees, travel insurance, visas, and limited field-related expenses, etc.  The average award size in 2019 was $1300.  Please contact LACSI associate director Paul Duncan (pduncan@uga.edu) if you have questions about this competition.
DEADLINE FOR LACSI GRADUATE FIELD RESEARCH AWARD COMPETITION
All application materials must be submitted electronically by no later than 5:00 PM Monday, May 3, 2021.  Applicants may apply at the LACSI Graduate Field Research Award Competition program page.
GUIDELINES AND ELIGIBILITY FOR APPLICATION
Applicant must be an enrolled graduate student at the University of Georgia and maintain satisfactory academic progress as defined by the University of Georgia.
Master's or doctoral students in the preliminary stages of graduate study with little or no international field research experience are encouraged to apply.
Graduate students from all University of Georgia colleges and schools are encouraged to apply.
Applicant must have adequate Spanish or Portuguese language skills to be able to independently carry out research activities in the target country.  Language assessments for Spanish can be done through the UGA Romance Languages department via Catherine Simpson (simpson2@uga.edu) and LACSI staff/TAs for Portuguese (email LACSI's Paul Duncan to arrange).  Paul Duncan (pduncan@uga.edu) at LACSI can also carry out Spanish language assessments.
A Graduate Field Research proposal should be no more than 4-5 pages (including title page), double-space, 12 pt. font.  The title page should include: 1) a project/research title, 2) your full name, 3) your citizenship, 4) your department/school, 5) degree sought, 6) the academic year you started your PhD or master's program, and 5) your email address. 
A letter of recommendation from a faculty member in your department is encouraged.
Note: If the target country for research currently carries a State Department or CDC Travel Warning, please see specific information outlining cities/states/regions of concern within that country with this designation. Please see the UGA Office of Global Engagement and the Graduate School's policy on Travel Warnings by reviewing the Travel Advisories page.
The UGA Office of Global Engagement will communicate with recipients of the award to provide information regarding waivers and insurance requirements.
Samples of Successful Graduate Field Research Proposals: